Welcome to Bellever class!
We are a Y3/4 class.
Our teachers are Mrs Matthews and Mr Stone and we are supported by
Ms Martin and Anita
Upcoming dates for Summer Term 2019
Eden Project class trip: Wednesday 15th May 2019 (we are currently finalising the costs!)
Sports Day (whole school): Tuesday 4th June 2019
Primary Olympic Day at Newton Abbot College: Friday 21st June 2019
Maths
Below, you will find both the Year 3 and Year 4 blocks of planning we will be covering through the year.
In the Autumn Term, we will cover Place Value (Year 3 and 4), Addition and Subtraction (year 3 and 4), Multiplication and division (Year 3 and 4) and Length and perimeter (Year 4 only).
In the Spring Term, we will cover (in order from January) Multiplication and division, area (Year 4 only), money (Year 3 only), statistics (Year 3 only), length and perimeter (Year 3 only), fractions and decimals (Year 4 only).
In the Summer term, we will continue to cover decimals, money, position and direction, statistics (Year 4 only), fractions, mass and capacity (Year 3 only) and also shape and time (both year groups).
Times tables update:
From next year, it will become statutory for all Year 4 children to take part in a multiplication tables check. I have added a website link which explains it in more detail.
https://matr.org/blog/times-tables-test-parents-guide/
To ensure that children get as much support and guidance as possible, we will continue to complete the time table tests each week but the children will also have opportunities to complete a multiplication tables checker through the week. The website we will be using for this will be: https://myquickmaths.com/
You are more than welcome to use this at home to support learning and confidence.
Literacy
In Literacy, our next learning journey will be all about play scripts!
We will be linking our learning and creating of a play script with our R.E focus (Buddhism) as well as an episode of 'Waffle the wonder dog'. We will then be using Angry birds toons as our independent writing focus!
Home learning Summer Term
Click on 'download' to view this half term's home learning.
I will be looking forward to seeing all of the work produced!
NB. This homework is optional to complete but hopefully the children will find this an engaging way of continuing their learning from the classroom to home.
Spellings list for Year 3 and Year 4
Bellever class trip to Bellever Tor, Dartmoor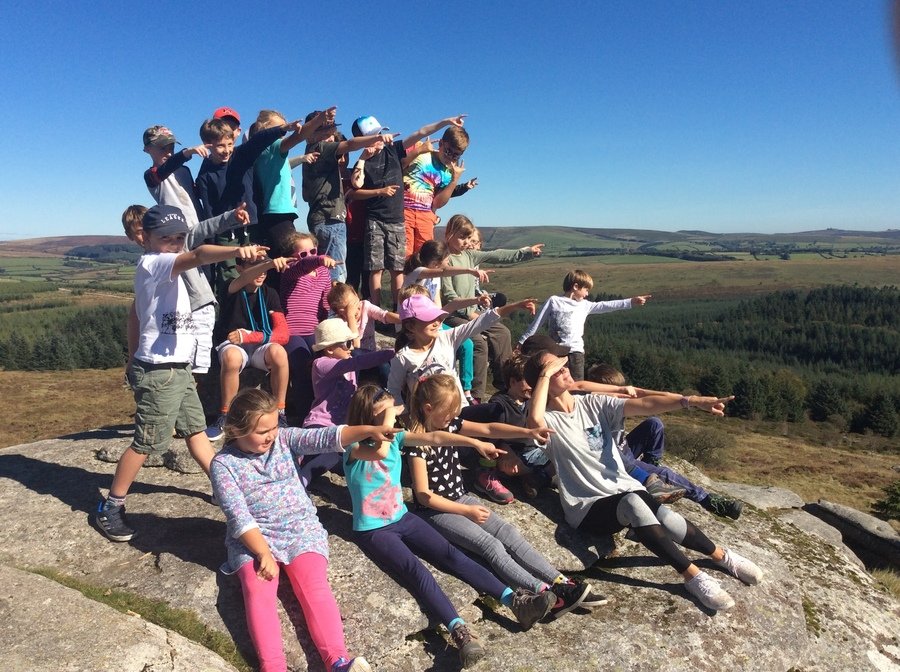 As a class, we were lucky enough to enjoy a fantastic day out all together, in the wonderful sunshine exploring Dartmoor National park.
Lots of memories were made, areas explored and new learning made. Brilliant!