Denbury Primary School is a small village school in the heart of the country just 3 miles from the market town of Newton Abbot. The original school was built in 1875 and although extended three times since, it still retains its village school ethos. The school is large enough to offer a broad and balanced curriculum whilst being small enough for everyone to be known.
A Garden Party Fit For A Queen!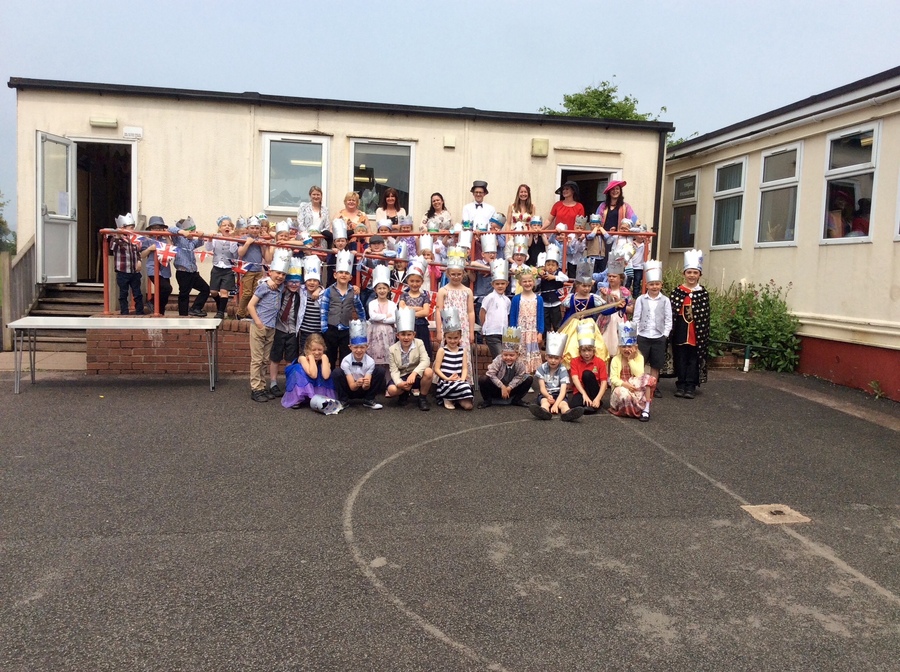 Ivy Tor and Birch Tor classes hosted a Garden Party to celebrate Queen Elizabeth's 90th birthday. As part of the event, the children made a traditional cream tea and crown biscuits. They made crowns to wear and learnt
'God Save the Queen' and 'In and out the Dusty Bluebells'to sing at the party. They made bunting based on the Queen's Knickers book and wrote letters to the
Queen. The atmosphere at the garden party was fantastic and everyone dressed
up for the occasion!
Denbury Primary School updates ...
Do you want updates straight to your phone? If the answer is yes please download the school updates app to your phone and choose Denbury (TQ12 6DP). How to download update app